Project detail

Founded in 2000, this company has quickly grown into an internationally respected manufacturer of microphones for audio engineers, musical artists, podcasters, professional musicians, recording companies and streamers. Despite its already established name in the industry, the company needed help to bring its brand closer to its target audience and boost conversions. The client partnered with Thrive Internet Marketing Agency to encourage more retailers to purchase additional quantities from distributors through landing pages. The primary goal was to raise brand awareness and engagement through social media paid advertising. Thrive took over the client's advertising campaigns in July 2020, and in July 2021, we surpassed the client's goal of reaching 50K followers on Facebook. Additionally, we increased the company's total engagements by 56.6 percent year-over-year (YoY).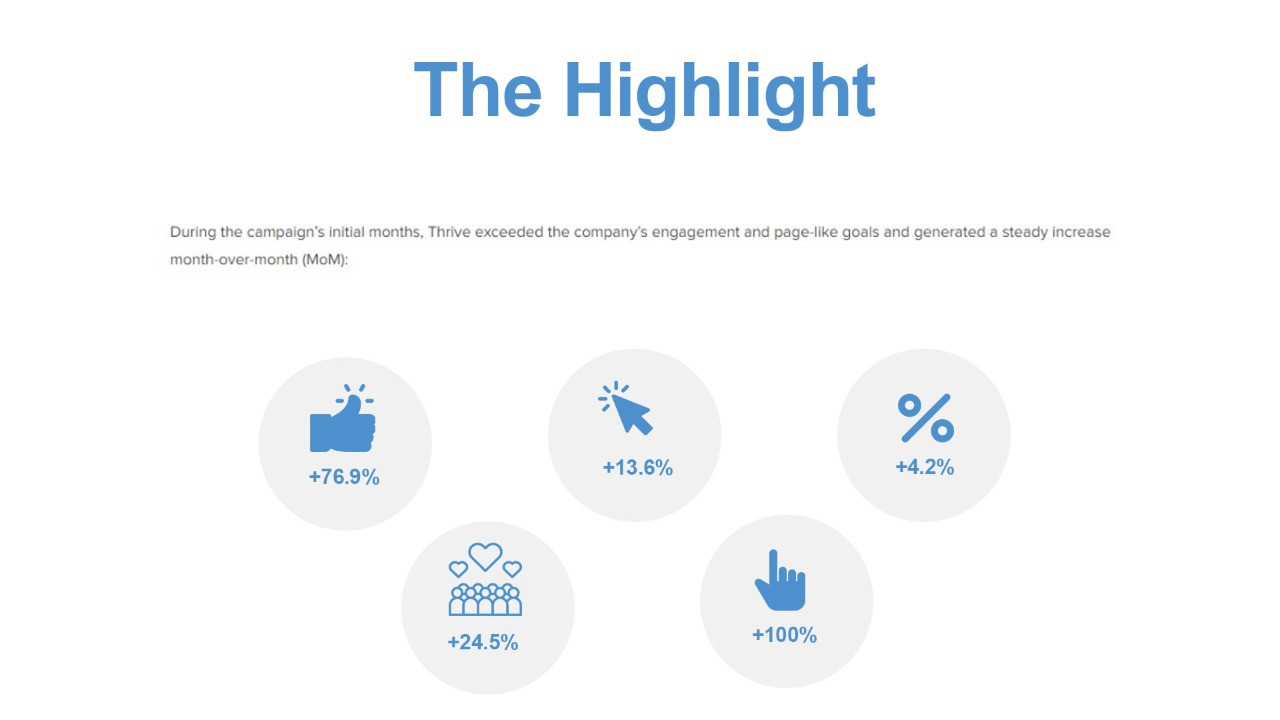 Results indicate that the target audience segments are still relevant and engaged overall, with lookalike audiences driving the highest number of page likes consecutively MoM. We continue to improve our social media ad campaigns to ramp up the client's monthly engagements and convert those engagers into followers.
Get a Quote
We've Completed More Than 100+ project for our amazing clients, if you interested?
---
Design your site now