Project detail

Health Republic is a premium psychiatric, alcohol drug rehab center working with the country's top experts to provide individuals with the arsenal to fight addiction and their families with coping mechanisms. Drug addiction, alcoholism, and mental disorders wreak havoc not only on the individual but also on the family and ultimately the society. Every statistic and every case represents a human tragedy -youth squandered, a family destroyed, lives lost. Drug abuse is a crisis that must be faced and solved by individuals and families, by communities and the society at large. Drugs continue to pour into the country from numerous sources despite the efforts of the law enforcement agencies. Today; the drug trade has become a multi-billion dollar industry and the profitability of the trade comes from the naïve victims who unknowingly fall prey to it.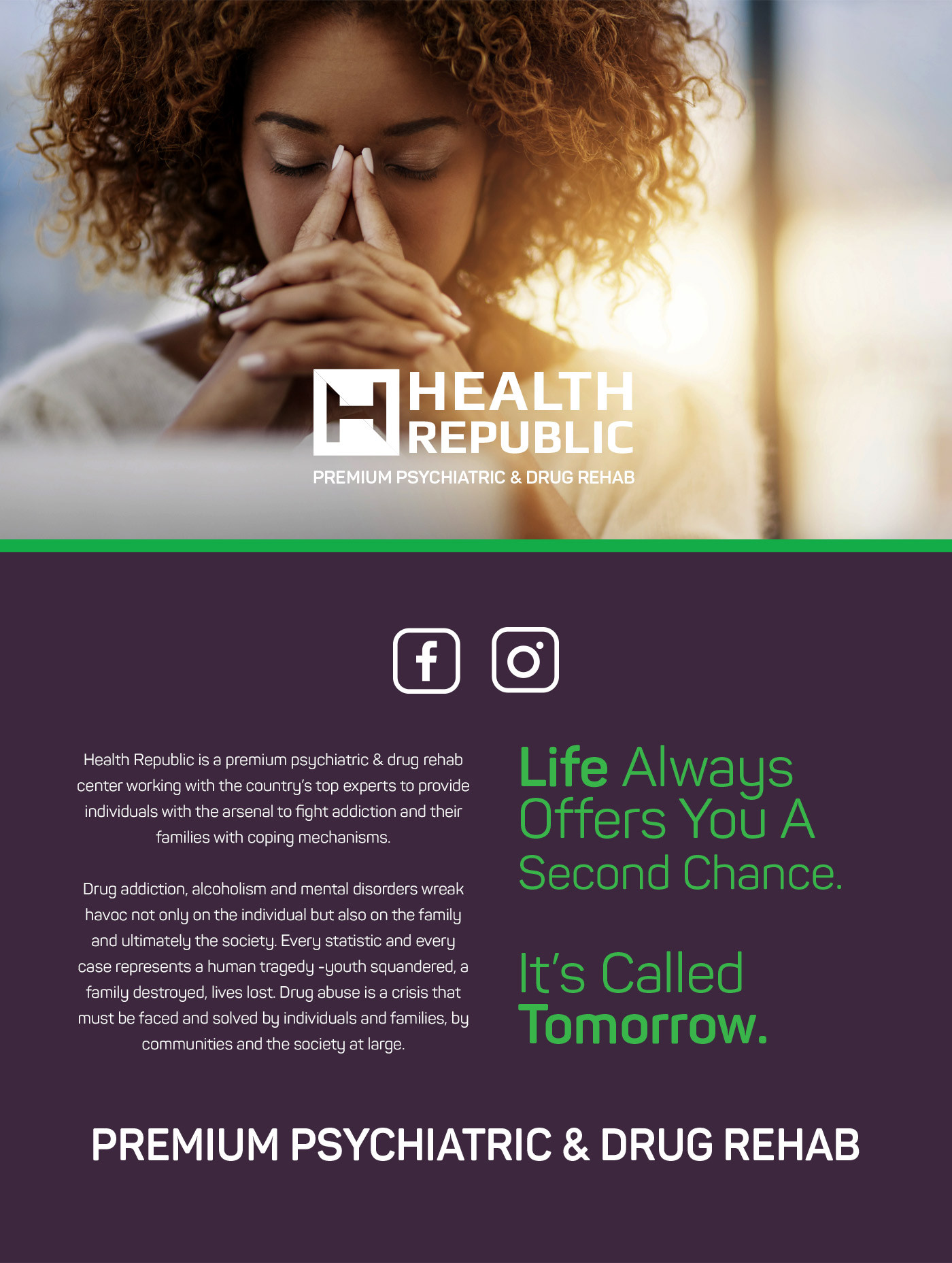 Hundreds of millions of lives around the globe are being affected by addiction and psychiatric illnesses, with many losing the battle before their time. Addiction and other problems give rise to disruptiveness and chaos not only in the individuals' life but also the society. Addiction itself may lead to other mental illnesses that if not treated properly or on time may lead to a number of disastrous results. We at Health Republic believe that addiction is a chronic disease – not a personal failure. We help people beat the disease and get ahead in life. We believe in more chances than just one.
Get a Quote
We've Completed More Than 100+ project for our amazing clients, if you interested?
---
Design your site now